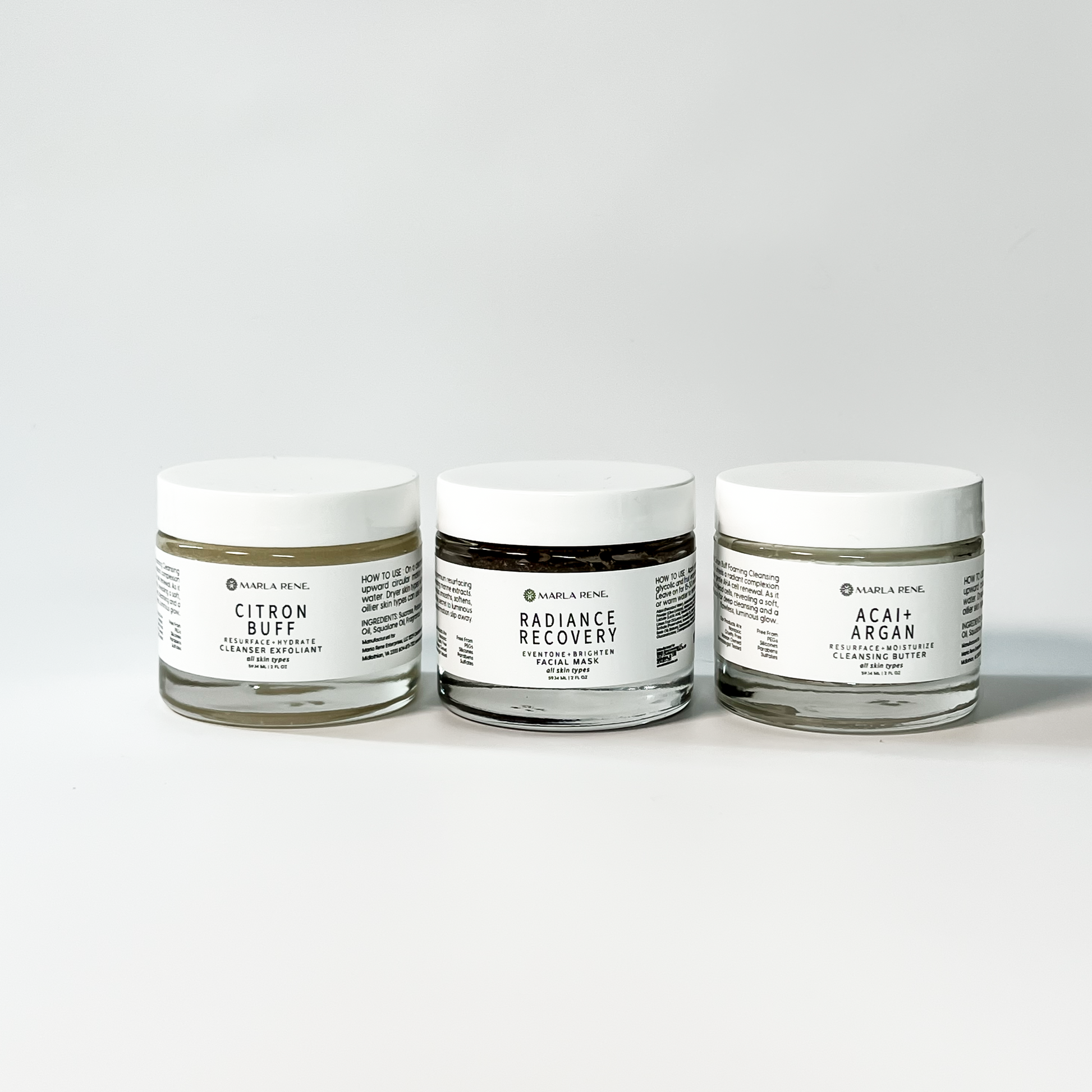 Buff'n Amazing Facial Set
Translation missing: en.products.product.price.regular_price
$65.00
Translation missing: en.products.product.price.sale_price
$65.00
Translation missing: en.products.product.price.regular_price
$112.00
Elevate your skincare ritual with our Holiday Trio of Facial Exfoliants, a sublime selection designed to resurface and refine your skin's texture.
Begin with the Acai + Argan Cleansing Butter, a sumptuous blend that luxuriously buffs away dullness and imparts a supple, radiant finish, thanks to its velvety sugar crystals and nourishing cream base.
The Citron Buff scrub is a revelation in skin vitality, an award-winning formula that enlivens the skin, minimizes the signs of aging, and reveals an even, smooth tone through its purifying and exfoliating prowess.
Conclude with the transformative Bamboo Hibiscus Scrub. It heals, purifies, nourishes and protects the skin while aloe vera, organic essential oils and hibiscus draw toxins out of the skin. With anti-aging benefits and a super gentle exfoliant, this formula removes dead skin and impurities while leaving you with younger-looking skin that feels soft, smooth, and nourished. 
Together, these exfoliants form a trifecta of perfection, each step a testament to luxury, working in concert to maintain clear pores, minimize breakouts, and bestow a ceaseless, captivating glow. Indulge in the essence of radiance—this set isn't just a gift, it's a promise of your most polished skin yet.
Buff'n Amazing Facial Set