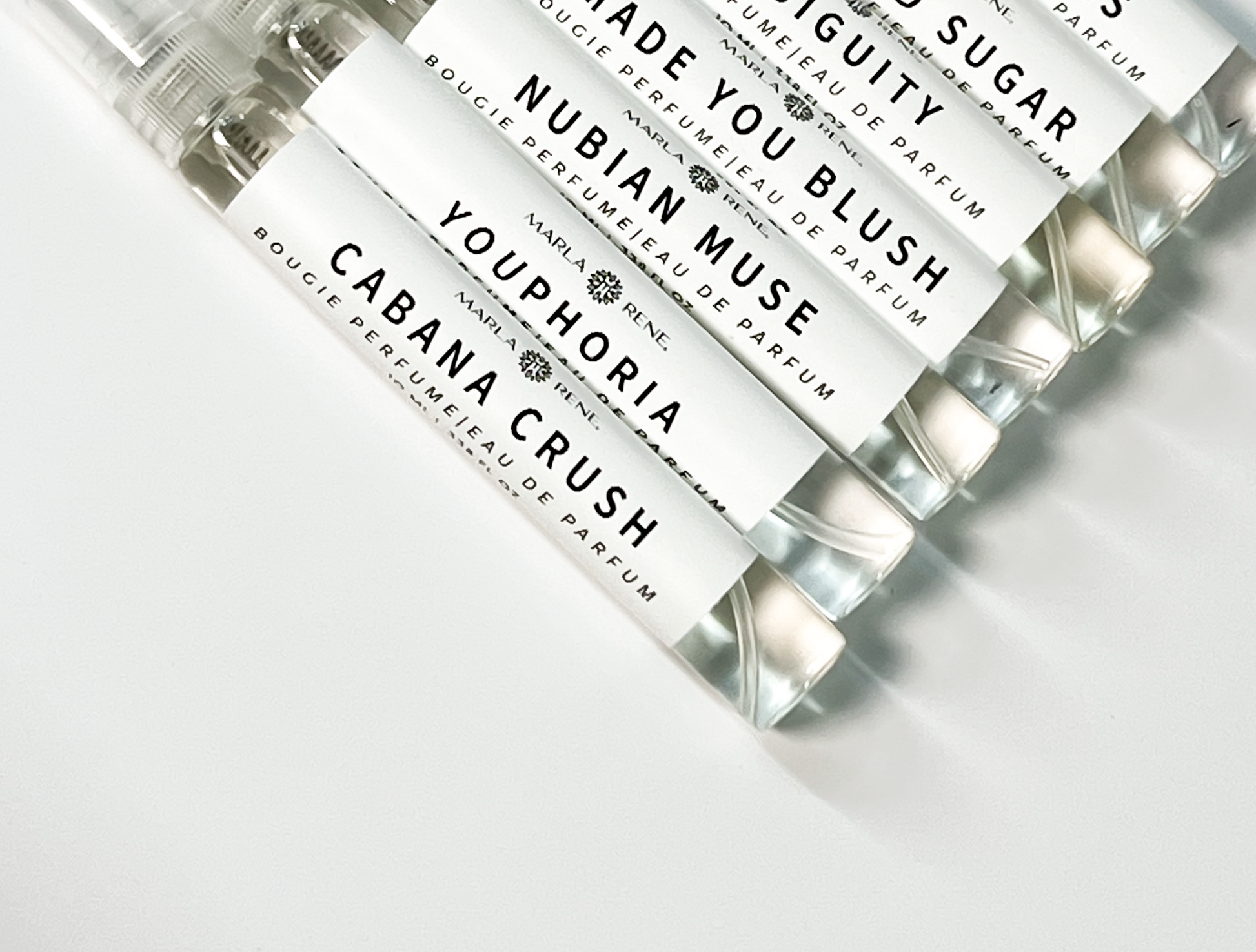 Translation missing: en.products.product.price.regular_price
$84.00
Translation missing: en.products.product.price.sale_price
$84.00
Translation missing: en.products.product.price.regular_price
$168.00
Embark on an olfactory journey with our 7-piece Parfum Travel Set, a curated collection of our exquisite fragrances. This set offers a tantalizing glimpse into our entire perfume range, allowing you to explore and discover your signature scent. Perfectly sized for travel, each fragrance captures a unique mood and personality, ensuring you have the perfect aroma for every occasion. Experience the luxury and variety of our fragrance line, all in one elegant set.

Set includes: 7 - 10ml Travel Sprayers

Ambiguity-
Surrender to the allure of Bergamot, a vibrant top note that effervesces upon the skin, setting the stage for a scent that captivates and unites. In its heart, the fragrance blooms into an irresistible duo of sultry Neroli and delicate Orange Blossom, a blend that entices with a delicate whisper of desire. As the aroma matures, it unveils the rare mystique of Ambergris, lending a profound, sensual depth that resonates with the soul. Cradled in the warmth of Amberwood and rooted in the earthiness of Vetiver, this unisex fragrance is an olfactory tapestry of elegance. It promises to render you unforgettable, invoking a presence that's both commanding and sensual—an invitation to indulge in the essence of allure.