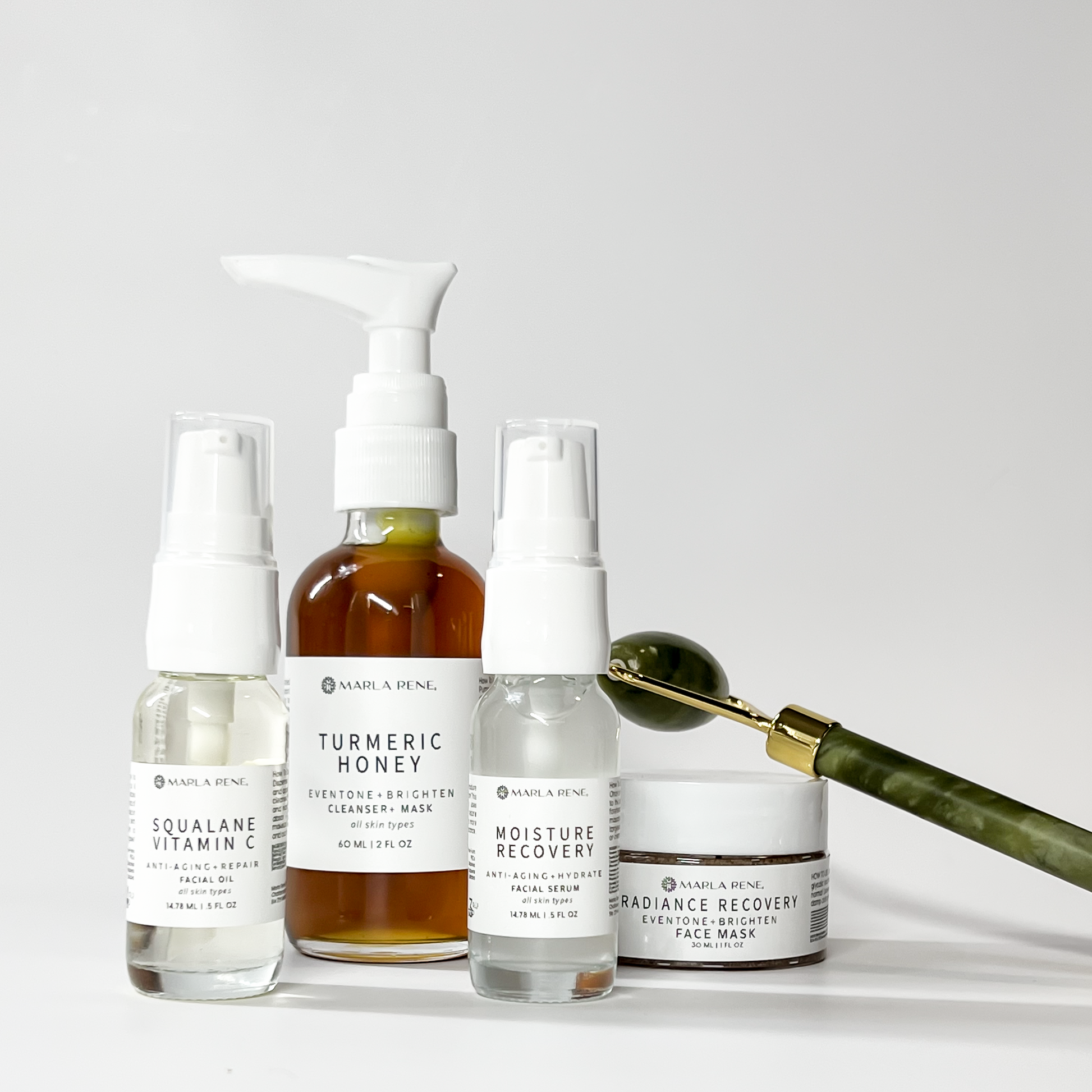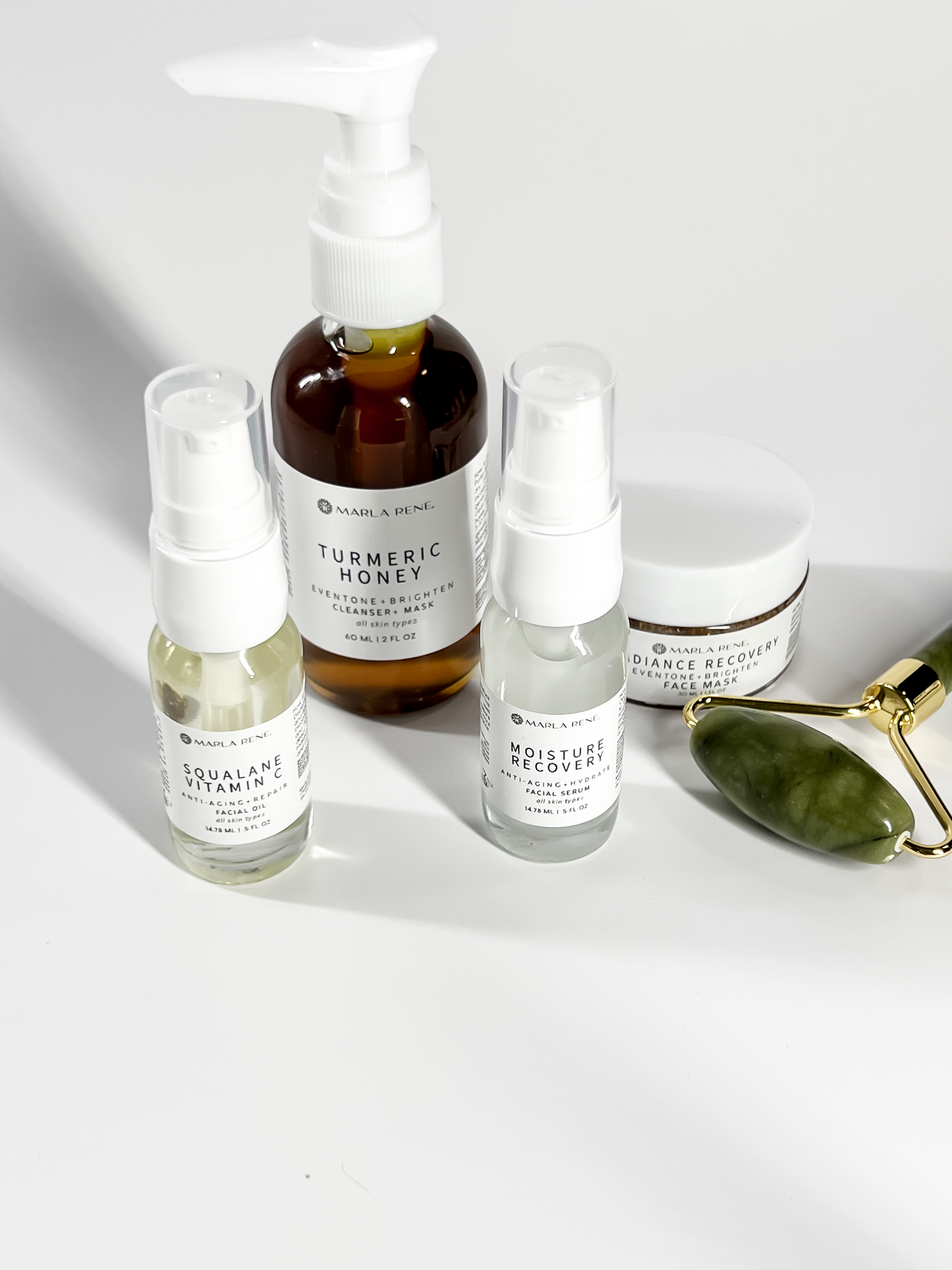 Hey Huetiful At Home Spa Set
Translation missing: en.products.product.price.regular_price
$98.00
Translation missing: en.products.product.price.sale_price
$98.00
Translation missing: en.products.product.price.regular_price
$178.00
"Hey Huetiful At Home Spa Set," a curated collection that promises to transform your daily routine into a ritual of sumptuous self-care. This set is your personal invitation to indulge in the opulence of a spa experience from the comfort of home.
Begin your journey with the Turmeric Honey Cleanser, a rich, botanical-infused formula that purifies and brightens, revealing a complexion that is as velvety as it is vibrant. Its 3-in-1 Complex is a testament to the luxury of nature's own skin elixirs. 2oz
Next, the Moisture Recovery Hyaluronic Acid Serum offers a quenching plunge into deep hydration, fortifying your skin's elasticity and youthfulness with every sumptuous drop. .5oz
Elevate your glow with the Radiance Recovery Mask. Its triple enzyme peel is alchemy that works to resurface and reawaken your skin, diminishing the subtle signs of time with a promise of luminous clarity. 1oz
The Squalane+Vitamin C Facial Oil is a touch of decadence, a lightweight elixir that seals in moisture, diminishes fine lines, and empowers your skin against the elements, leaving nothing but a dewy, summer radiance. .5oz
Complete this indulgence with the cool, soothing embrace of the jade facial roller, an age-old tool for beauty that massages and contours, ensuring every nutrient is cherished by your skin.
The "Hey Huetiful At Home Spa Set" isn't just skincare; it's a self-love manifesto. Give yourself the gift of glow, the luxury of time, and the embrace of spa-like tranquility.
Hey Huetiful At Home Spa Set