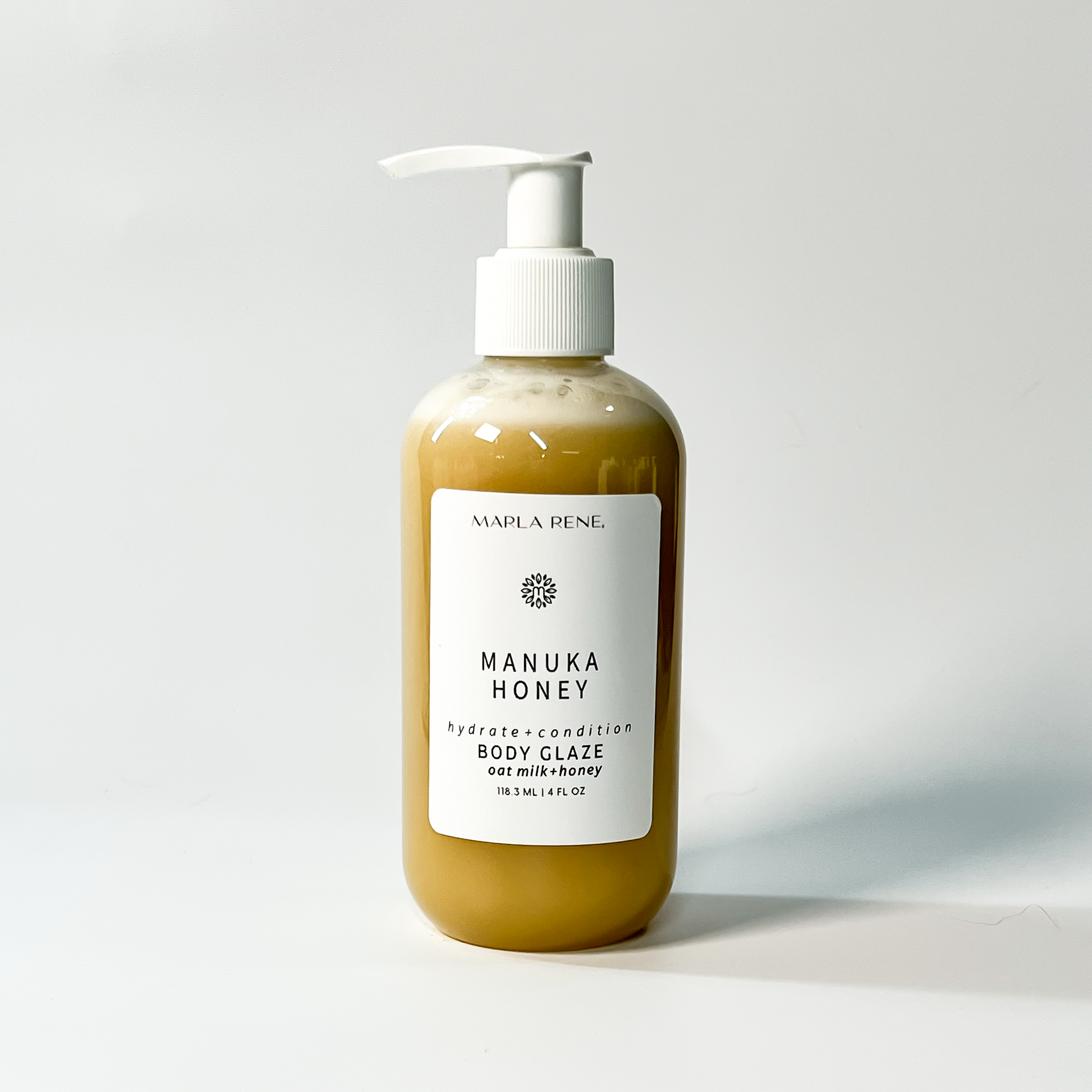 Manuka Honey Body Glaze
formally known as Honey Drizzle
Translation missing: en.products.product.price.regular_price
$38.00
Translation missing: en.products.product.price.sale_price
$38.00
Translation missing: en.products.product.price.regular_price
**formally known as Honey Drizzle**

Surrender to the opulence of our Manuka Honey Body Glaze, a sumptuous body conditioner that encapsulates the essence of pure indulgence. Crafted with the finest Manuka honey, renowned for its superior humectant, antibacterial, and antimicrobial properties, this lavish glaze cocoons your skin in a veil of hydration, soothing even the most parched and itchy skin.
Infused with a mélange of botanical oils, each application promises a transformative experience, leaving your skin exquisitely soft, with a balanced and even tone. Drift into serenity as the comforting aroma of warm vanilla and honey envelops you, turning every application into a ritual of self-pampering luxury. This is not just a body conditioner; it's a gateway to a realm of decadent skin treats.
NOTE: color may vary from yellow to dark amber due to natural ingredients. Does not compromise the effectiveness of the product.