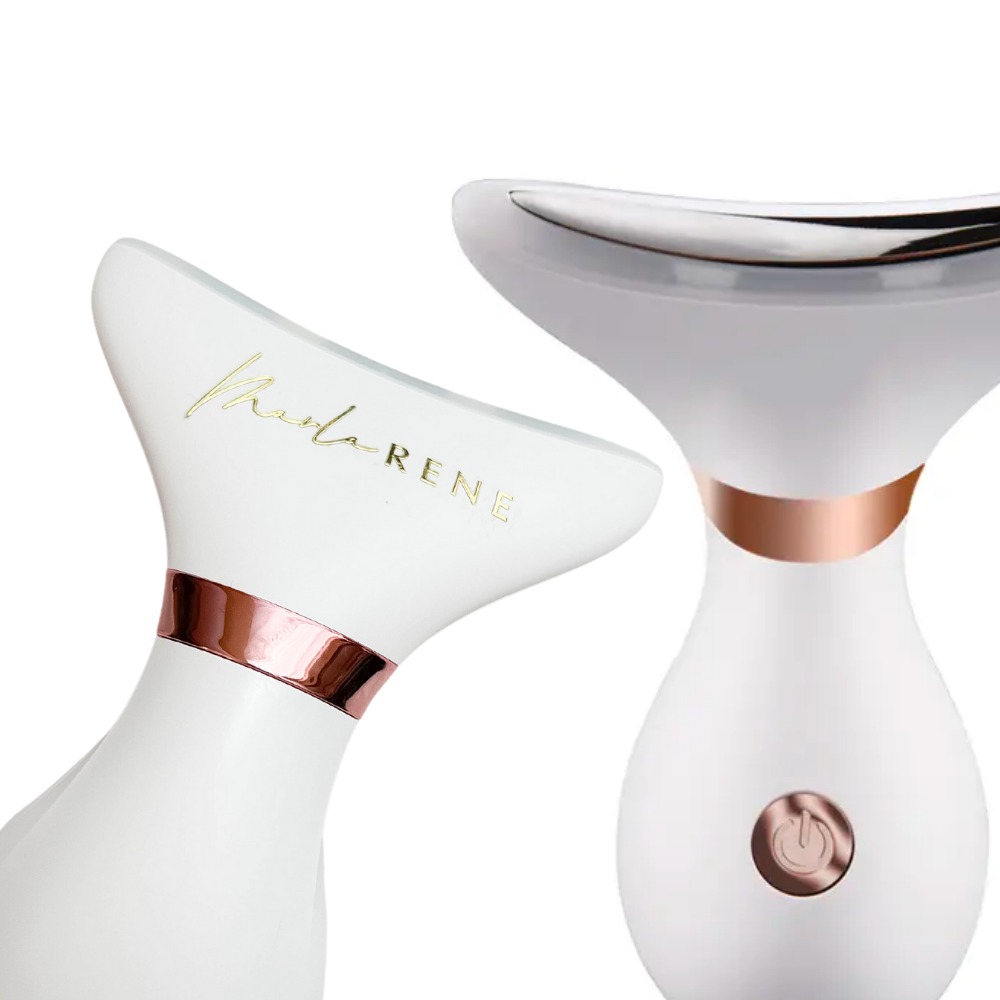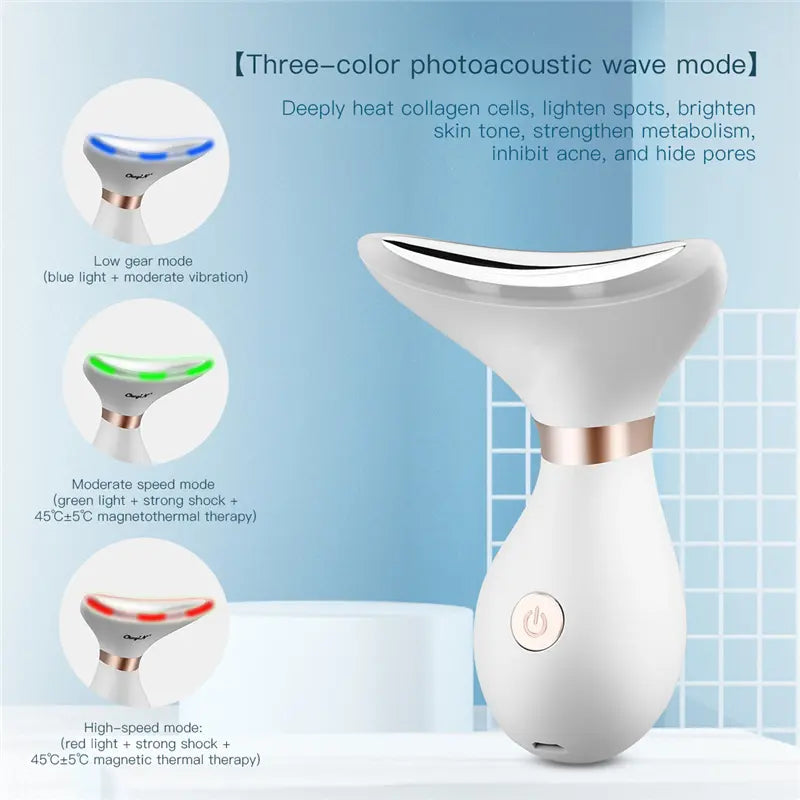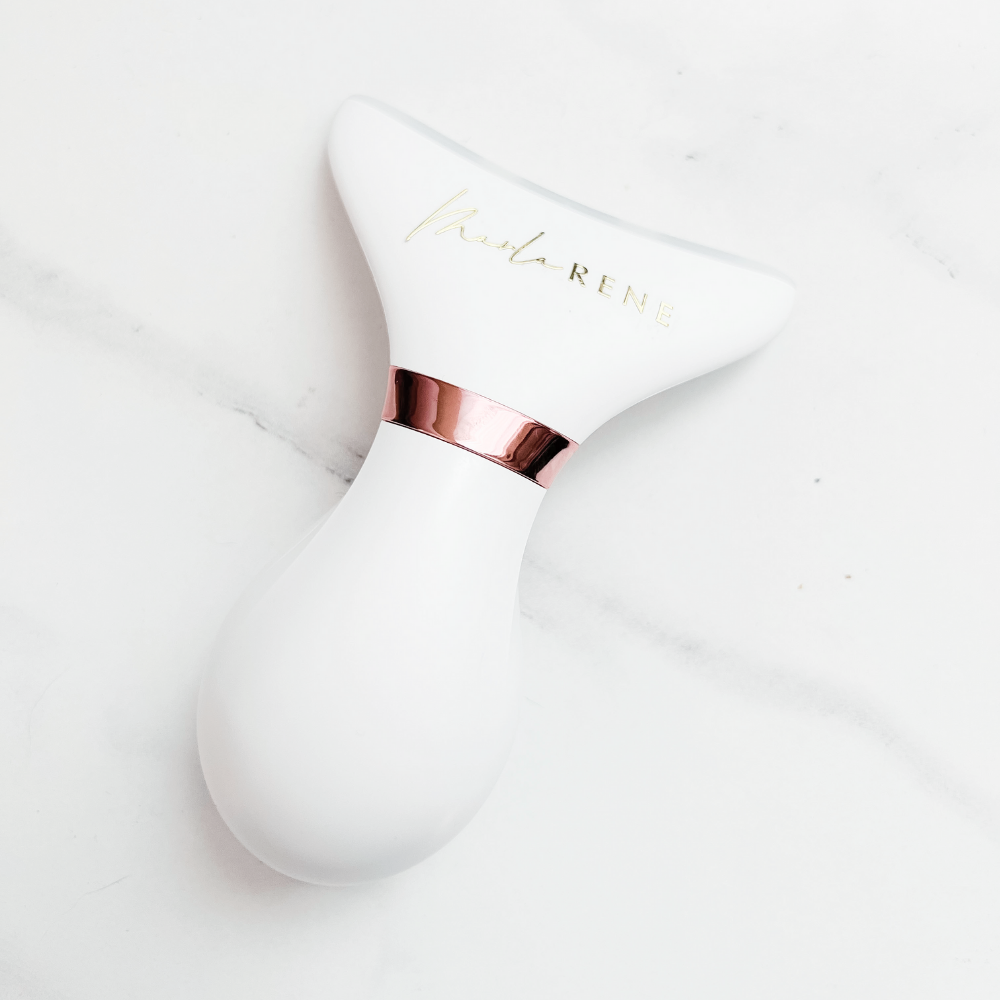 LED Face+ Neck Sculpting Tool
Translation missing: en.products.product.price.regular_price
$59.00
Translation missing: en.products.product.price.sale_price
$59.00
Translation missing: en.products.product.price.regular_price
Our LED Face+ Neck Sculpting Tool is a sophisticated 3-in-1 device, crafted to help diminish the effects of aging on the neck and revitalize skin. Its ergonomic design ensures an effortless experience, with results visible after only a few minutes of use daily. The tool combines LED Light Therapy, Microcurrent and Therapeutic Warmth to promote collagen and elastin production, enhancing skin elasticity and firmness.
Say goodbye to sagging and embrace the long-lasting effects as this cutting-edge technology re-trains your neck muscles, ensuring a youthful and lifted appearance. Best of all, our treatment is 100% painless and non-invasive, guaranteeing a gentle yet effective experience suitable for all skin types.
Expertly designed to address a variety of skin concerns with three highly effective LED Light Therapy Modes:
Combat puffiness and swelling: Utilize the Green LED light therapy mode to promote drainage and improve circulation, revealing refreshed and revitalized skin.


Target acne breakouts: Experience the antibacterial power of the Blue LED light therapy mode to eliminate blemishes and maintain a clear complexion.


Address fine lines and wrinkles: Harness the Red LED light therapy mode to stimulate collagen production, restoring elasticity and diminishing the signs of aging.
LED Face+ Neck Sculpting Tool